8 Tips For Hiring The Best Staff Member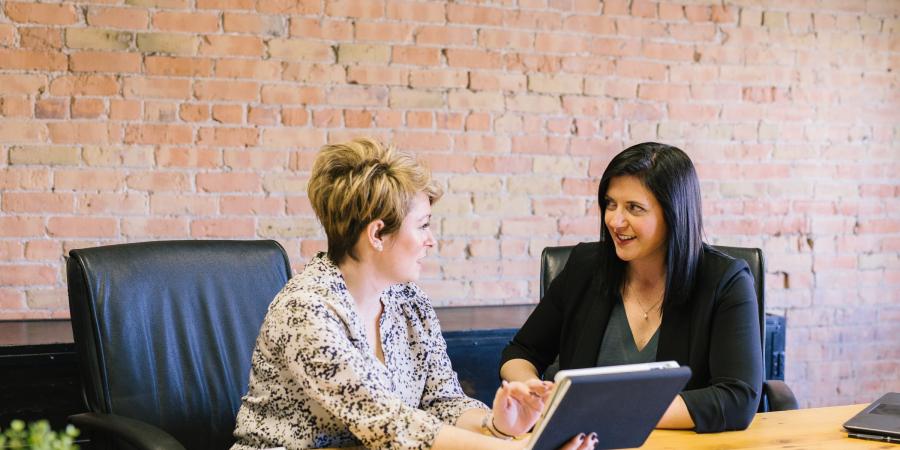 When building a business, it is vital to surround yourself with the right people. In fact, key people in your organization can make or break your business. Hiring and screening people is a tough process and one that must be done with care, forethought, and vision for the future. The wrong people hired and placed into the wrong positions can cost you valuable time, money, and resources as you seek to correct their mistakes and strengthen areas of weakness that they bring to your organization.
Conversely, hiring the right employee pays for itself in dividends. A valuable employee adds something to your work climate, bringing in a positive attitude, a good work ethic, and an investment in the future you are building together. They know that the smallest successes compound themselves as no action is too small to make a significant difference in the health and success of your organization.
So how can you make sure that you are hiring the right employees for your business? Sifting through those piles of resumes and making callbacks might bring you some luck, but there are more definitive steps that you can take to ensure that you match your job duties with people that are seeking to fulfill those duties with integrity. Here are some steps that you can take to make sure you are finding those "gems":
1. Define the job role that you are hiring for
Knowing what a particular job entails in your organization---its duties, responsibilities, and expectations---will help you to accurately assess whether a candidate is qualified for the position or not. You will not only be able to assess an applicant's skills more efficiently, but you will be able to communicate better with employment agencies and recruit the type of person that you truly want to fill that role in your organization.
2. Plan your recruiting strategy
Make sure that everyone who is currently in your organization is on the same page when it comes to recruiting new talent. Set up planning meetings, conduct interviews in small groups, and have discussions about who would best fit the roles you are trying to fill.
3. Use a hiring checklist
The checklists you use will allow you to build an efficient hiring system. A checklist will enable you to keep your hiring process on track and execute job fulfillment from beginning to end.
4. Recruit the right candidates
You can develop relationships with would-be candidates long before the hiring process even begins. Define what the ideal candidate would look like, and then make a list of the qualities you want that employee to embody in order to shape your recruiting process. Whether you are looking for one employee or an entire pool of talent, knowing what to look for will ensure that you can spot the right employee.
5. Review credentials and applications thoroughly
Reviewing resumes, cover letters, and letters of reference is hard work. One way to ensure that you find the right people lies in the creation of a comprehensive job description. Make a list of the most desired characteristics you need in that employee, and look for clues in job applications that the people applying have given you. Hiring people who possess your desired characteristics, and you will be adding to your organization in a productive way.
6. Prescreen your candidates
You don't have a lot of time to waste on nonproductive communication and interview formalities; it's time to cut down your candidate list and choose from the best. The prescreening process will save you both time and money while finding the right people for your organization. When prescreening, ask candidates about their expectations for fulfilling your job role as well as salary, benefits, and other logistics. The more you can get out of the way before the actual interview, the more efficiently you can weed through undesirable candidates and find the right matches for your organization.
7. Ask the right questions
A job interview is a very important factor in the hiring process. It is a key tool in helping you and your valued employees find the next great hire. Asking the right questions will magnify the power of the job interview and both employer and potential employee to determine if the two of you are an appropriate fit.
8. Check backgrounds and references
A critical step in finding the right employee is the performance of a background check. You need to verify whether a potential employee has the necessary qualifications, skills, and associations to become a valued member of your community. Background checks must include legal check, criminal history, professional and work references, and degrees earned. In addition, letters of reference must be validated as a demonstration of integrity and trustworthiness by a potential employee. Moving forward with an individual in your organization should feel like a burden lifted, not a burden taken on. The right person will check out in every single way.
Hiring the right people is critical to the longevity and success of your business. With trustworthy employees at your side, you share the burden of responsibility as you create a vision for the future that excites you all to move forward together. Best of luck to you in all of your business endeavors!