How to Run a Successful Online Business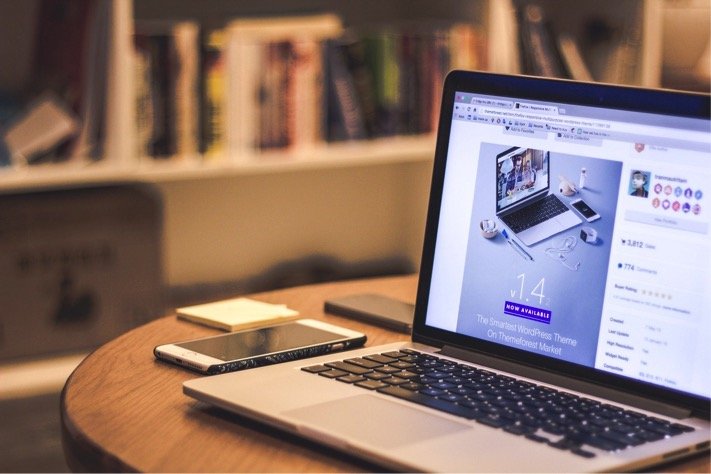 Source: Pixabay
Over the years, thousands to millions of people start an online business only to see it fail down the road. Yes, building a digital shop or a blog can take less time and effort but that doesn't guarantee success. Most often, people overestimate or underestimate their capabilities, lack proper planning, and lose motivation.
The possibility of failure or mistakes should not stop you from creating something you can call your own. As the saying goes, "Everybody has to start somewhere." Take, for example, the world's most successful entrepreneurs like Steve Jobs and Walt Disney. These people believed in their passions and persevered.
Today, we're going to talk about how you can grow an online business in a successful way. If you're just starting out, we suggest that you read through these tips. Hopefully, they will guide you on your entrepreneurial journey and create better situations for you.
Explore different online business ideas.
The world doesn't run out of opportunities to make money and pursue your passion. Nor does it run out of people in need of something. These facts mean that there are problems everywhere and you can be the solution to that problem. Perhaps your solution is something you're good at.
For example, couples who need help planning their wedding need an organizer. It so happens that you are fond of the aspect of weddings. You like planning and have a keen attention to detail. You could be that organizer.
Open yourself up to various online business ideas. Explore a market and figure out if that market is for you. Ask questions like, "Can I help meet a need?" or "Can I afford the startup costs?"
Have a unique value proposition.
Among the many reasons why people hesitate to start an online business, here's one that always stands out: The assumption that they cannot win because there's a lot of similar businesses that already exist. While it is true that there may be business owners who pursued the same thing you want, this does not make your idea a failure.
To succeed, an important question you need to ask yourself is this: "How do I stand out from the rest?" This is what a unique value proposition is about. It defines you, allowing you to be known for something. It separates you from the competition. Often, it is the reason why a customer chooses your business over another.
Creating a unique value proposition is easier said than done. But don't worry because there are a few things you can keep in mind. Find areas in a market with problems that remain to be unsolved. Find out whether people will have difficulty using your product or not.
Do small things consistently and extremely well.
Not all businesses gain an overnight success. Overnight success happens very rarely. If there are things you need to focus on, these are the little things you do that accumulate to bring you success down the road.
For example, if you run a t-shirt shop or sell handmade goods, blogging about your products regularly will more likely get you more customers a few days or weeks from your launch. And instead of just writing a plain post for the sake of doing it, put your heart into your work. Share valuable insights and tips that readers can apply.
Remember that each day in your business gives you only two choices: To do the little things even if you're not in a great mood or move those responsibilities at a later date. The former choice leads you closer to your goals while the latter doesn't.
Stay on top of the latest trends.
Trends in your business are important. They help you make better decisions by refining your plans and marketing strategies. If you are now aware of the changes that happen in your industry, most likely you'll be outranked by your best competitors. Or worse, your customers may no longer see you as relevant.
Staying on top of trends is possible through reading the news. Not necessarily the paper. Authoritative online resources include Forbes and The Harvard Business Review. Another technique would be to use Google Alerts. Here, all you need to do is set-up alerts (depending on your keywords) to be sent to your email.
Try to observe what your competitors are doing and how responsive their audiences are. Capitalize on these new strategies while thinking of ways to improve. Doing this will give you an edge.
Conclusion
Running a business online involves some risks. You can minimize these risks and avoid pitfalls when you know beforehand what to avoid. While you follow these tips, look for more to improve your strategies. Most of all, stick to what works for you.