5 Employee Engagement Ideas to Apply In Your Company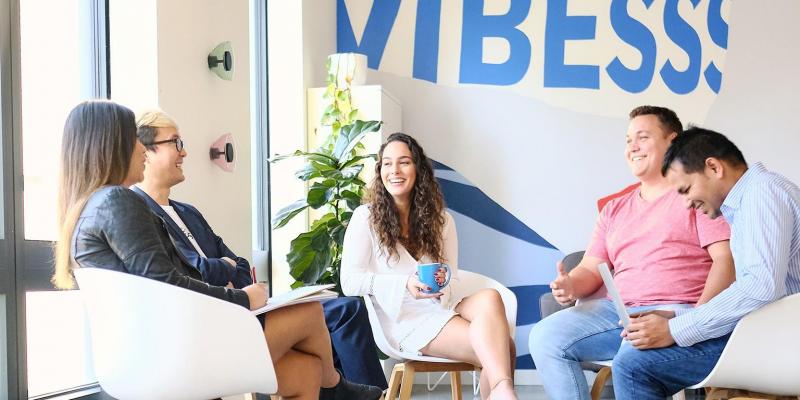 By now, the top management of most companies has already accepted the fact that employee engagement can provide a lot of benefits to the operation of the business. They should invest in keeping their workforce happy and content with their job.
This practice will help the company keep its best talents. It will also allow them to attract more highly productive professionals to be part of the team. According to experts from Redii, companies should be responsible for lessening the levels of stress that their employees feel due to work.
If you run your own company and have no idea how to start strengthening your employee engagement practices, here are several smart tips that you can apply in your business.
Encourage Your Team to Practice Transparency and Collaboration
More companies now allow their employees to work remotely and expand their operations all over the world. But in spite of the physical distance, you can still improve your employee engagement by making them feel connected. You need to reinforce transparency and teamwork, even if they are not working in the same place. You could use tools that keep track of your team's collaborative efforts and commend them as a group if they managed to have a productive collaboration for the team.
Develop A Health And Wellness Program
Experts like Redii also suggest that all companies exert an effort to make sure that all the members of the team are physically and mentally healthy. A recent study claimed that companies practising health and wellness programs could see a lot of positive health behaviors compared to those that do not have these types of programs at work. Another study revealed that incorporating health and wellness programs can significantly decrease the risks of chronic diseases acquired by the employees. As a result, it will also lessen the company's health care costs.
Support Your Employees' Work-Life Balance
There are times when the tasks at work eat up a considerable chunk of your employees' time. It could harm their daily life and can put them at risk for stress-related illnesses. To avoid this, you can allow them to have the freedom to have a flexible work schedule or let them occasionally work at home. It will enable them to enjoy their life and spend more time with their loved ones without neglecting their job.
Invite Motivational Speakers at Work
To break the monotony that your employees regularly experience at the office, you can bring in a motivational speaker to talk during one of your team building sessions. It will let your employees learn new skills or acquire new knowledge that they can apply in life. You may also invite guest speakers to teach them several activities that could unleash their creativity outside of work.
Have Fun at Work
Once in a while, you can cut your operating hours to let your employees have fun as a group. You can conduct activities like scavenger hunts, play outdoor sports, or take them to a facility where they can practice their analytical and physical skills like escape rooms. These social activities will provide a much-needed break for your employees. It will also serve as their reward for all their contributions to your company.
More importantly, always remember to praise your employees for every contribution that they give to your operations. Praise them for every good work. According to the experts from Redii, the simple act of thanking them or commending them for their contributions can make a difference in their self-esteem. It will encourage them to continue doing a good job and inspire them to have a positive outlook in their professional life. By doing all these tips, you can increase the retention rate in your company.