Thinking of Becoming A Massage Therapist? Read This First.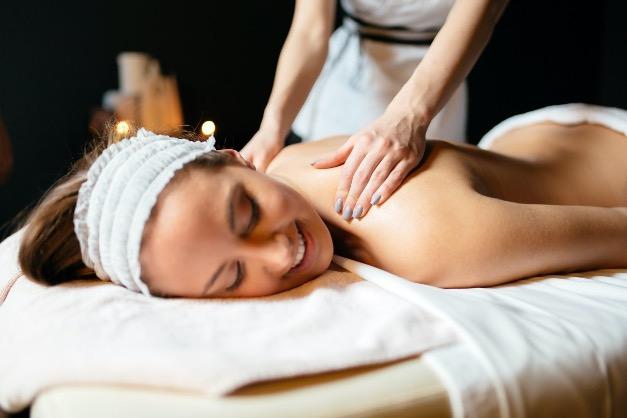 The decision to become a massage therapist is a smart, virtuous one. You would be a healer of minds, bodies and spirits. As increased public desires for wellness push demand for massage to record numbers, the career is also potentially lucrative if you can endure critical realities.
1. Respect must be earned.
Massage's abilities to ease chronic pain, release toxins and uplift spirits have earned masseuses the respect of doctors in some cultures.
This recognition led to higher standards and opportunities for professionally certified massage therapists. The National Certification Board for Therapeutic Massage & Bodywork (NCBTMB) is the gold standard to separate amateurs from trustworthy, knowledgeable therapists. You earn that standard when you pass 1000 hours of coursework and a board-certified exam.
To protect you and your clients, you must also invest in CPR training and insurance with a provider such as Massage Magazine Insurance Plus. If clients have medical conditions massage affects or strain themselves getting onto your table, these bonuses will cover you. You will also renew your license every two years for proof your professional status is current.
2. Massage is a physically demanding job.
People feel relaxed just thinking about a massage. However for the therapist, massage is work. You also may hit several locations every day, all while carrying your massage table and supplies along.
Your hands, wrists and forearms will take a beating after several hours of rubbing, kneading and stretching bodies. You will have a soothing ambiance and pliable customers, but the work is still rigorous. Many massage therapists have their own therapists just to ease the aches from the job.
3. You will likely have to run a business or open one.
Your massage work transforms people's days and perhaps lives, but that work is not all social and emotional. You have to keep customers and profits coming.
If you fly solo, you could come to a frustrating point where tasks take more time than your clients:
Accounting and taxes
Supplies and orders (oils, lotions, towels, tables, mats, etc...)
Contacting and rescheduling clients
Social media, a website, booking apps and email marketing
Working for someone reduces these tedious, time-consuming necessities. Employment makes it hard to maintain flexibility, but could be best if you are not the CEO type.
4. You might move around a lot.
40 hours a week at a spa or other venue is often not an option due to the physical demands most massage therapists burnout under. But you have to be highly organized and willing to hustle to stay on you own. The daily grind might send you to a variety of places, including nice vacations.
Some settings massage therapists work in are:
Gyms and fitness centers
Yoga and wellness retreats
Cruise ships, hotels and resorts
Spas and salons
Senior centers and retirement communities
Nursing homes and rehabilitation centers
5. You will keep building knowledge.
Your initial massage therapy education grounds you in anatomical and physiological connections that never change. You also gain important clinical knowledge about inflammation, toxins and disease.
But modalities and innovations will always evolve. Your interests will also grow. You must always budget time and money for trade publications, continuing education courses and conferences to keep up with the competition.
The satisfaction of helping people can overcome the challenges massage therapists face. If you are passionate about making a difference in this valuable role, go for your certification now and work out the kinks later.