Bringing Clients to Your Home Office? Don't Forget to do This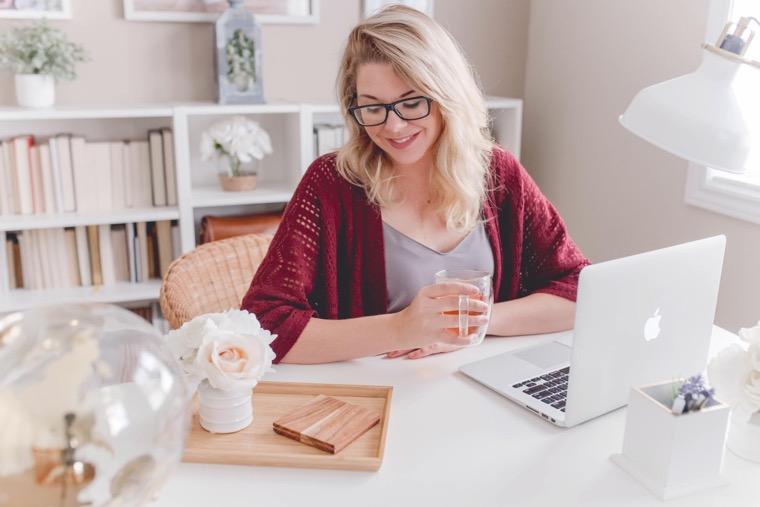 A home-based business is one of the oldest concepts in commerce. Famous entrepreneurs like Steve Jobs got their start in the garage or basement on the way to billion-dollar enterprises.
There is no doubt that one of the best strategies for building your business is to start it at home. You can reduce overhead, improve your availability, and still maintain a good work-family balance. In fact, many businesses continue to operate from the owner's home even after they have grown to be very large.
Of course, this arrangement carries some extra requirements when the business involves clients coming to your home. If you fail to manage those visits properly, you could end up with a lot of problems. Here are four things you must be sure to do when you'll be bringing clients to your home office.
Create a Professional Environment
Sometimes the line between home and office gets blurred. Toys are scattered among files, the laptop is playing cartoons, and a sleepy toddler is on the couch. It is important that the office is an office and the home is a home.
Delineating those spaces will make you more productive even when clients aren't around, and it will make you look much more qualified, professional, and focused when your customers do come to visit.
Maintain Absolute Cleanliness
Nothing turns off a client faster than a dirty or unsanitary office. Most home businesses do a good job with routine household cleaning because the space doubles as the home.
However, the little things that we often ignore at home are much more problematic when encountered by a client. A few ants or spiders are easy to overlook sometimes, so it is vital that you let Turner Pest exterminators provide regular treatment of the home.
Make Sure the Space is Safe
Once again, we can get a little lax on this sometimes. The settled sidewalk, wobbly handrail, or cluttered foyer often escape our attention in the daily routine of the home, but they are a serious safety hazard for visitors who aren't accustomed to your home's little quirks.
Everyday hazards like these must be addressed for our liability insurance to remain in force, but even if there's never a claim, it's just good business to have your home office in a safe, well-maintained condition. Every time a client is scheduled to come by, perform a quick review of things to make sure that everything is ready to go.
Choose the Right Room
Selecting and designing your home office may be harder than you expect. You may consider an unused bedroom, a leftover space in the basement, or an "outgrown" kids' room for your office. However, none of those locations is ideal for meeting with clients, especially since there is probably quite a bit of clutter in the office.
The better solution is to make a temporary expansion of your office and convert a living room into a conference room. A comfortable sofa and coffee table are much more conducive to customer interaction than a crowded desk or cluttered dining room table. Taking the conversation to an organized, casual room is an ideal technique for meeting with clients in the home office.
A home office is a great solution for striking the right mix of work time and family time. It eliminates the expense and hassle associated with operating an off-site business while still giving you enough space to perform important business functions.
When those functions include visits from clientele, you need to be prepared for their arrival. A well-organized, clean, safe, and professional home office will present a better image for you and your business, giving you the best possible shot at a positive client interaction.