Avoid Doing These 6 Things When Starting Your Own Yoga Business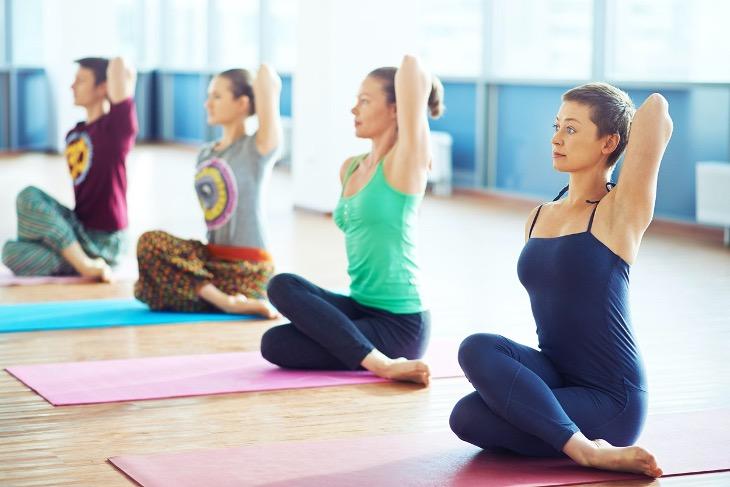 While practicing yoga is supposed to strengthen and provide clarity, the process of opening a business can do quite the opposite. As with any new venture, there are a lot of different aspects that need to be considered before starting a business. Avoiding certain approaches can help the process go much smoother and prevent any problems that can come later on down the road. Here are 6 things to avoid when starting your own yoga business.
Picking a Bad Location
You've probably heard it time and time again; location, location, location. Any successful business owner will tell you just how important it is to find a good location. For people looking to establish a yoga business, accessibility will be one of the more important factors to consider. Because your clients will, ideally, be attending your classes on a consistent basis, they will need to make the regular commute to your place in order to do so. So finding an easily accessible location will make it more likely that people will become regular customers.
Spending too Much on a Studio
After you decide on a location for your yoga business, the next thing you should be wary of is spending too much on a studio. Whether it's a brand new space or an existing one, most people that are just starting a business will tend to want the perfect studio with the perfect setup. Spending too much on equipment and interior design can have you in over your head before you even get started. So it's a good idea to try and focus on affordable options to avoid accumulating expenses.
Owning a Business with Someone Close
A general rule of thumb for business is to avoid working with family or friends. In this case, you should avoid making someone close to you your business partner. This isn't to say that they can't help you or provide any input. The problem comes when one or more close friends become partners/owners of your business. More often than not, each person involved will have slightly different approaches to doing business, which can lead to friction. The complicated nature of maintaining a friendship while trying to assert opinions can make your business suffer.
Relying on Classes for Profit
While you may be an avid practitioner looking to teach others the philosophy of yoga, running a business will require more than just hour-long classes of different poses. Unfortunately, running a studio will produce a lot of expenses and overhead, so offering only a series of classes will probably not be enough to cover the costs. You will most likely need to expand to incorporate other programs that can help create more profit.
Skipping Social Media Advertising
Advertising is a great way to get your business out there. But simply handing out flyers or business cards won't get you very far. Social media advertising is a free and easy way to get your business the exposure it needs. Social media also provides you with a platform to connect with your customers as well.
Failing to Get Yoga Teacher Insurance
Yoga teacher insurance can protect you and your staff against injury claims and can provide several additional benefits. Even though yoga is a relatively safe activity — and teachers often instruct students on safe practices — injuries do occur. Surprisingly, statistics show that over five thousand yoga-related hospital visits happen every year. The best yoga teacher insurance will protect against claims and provide benefits like covering stolen equipment, identity protection and can help with establishing a website.